Tuesday, February 25, 2014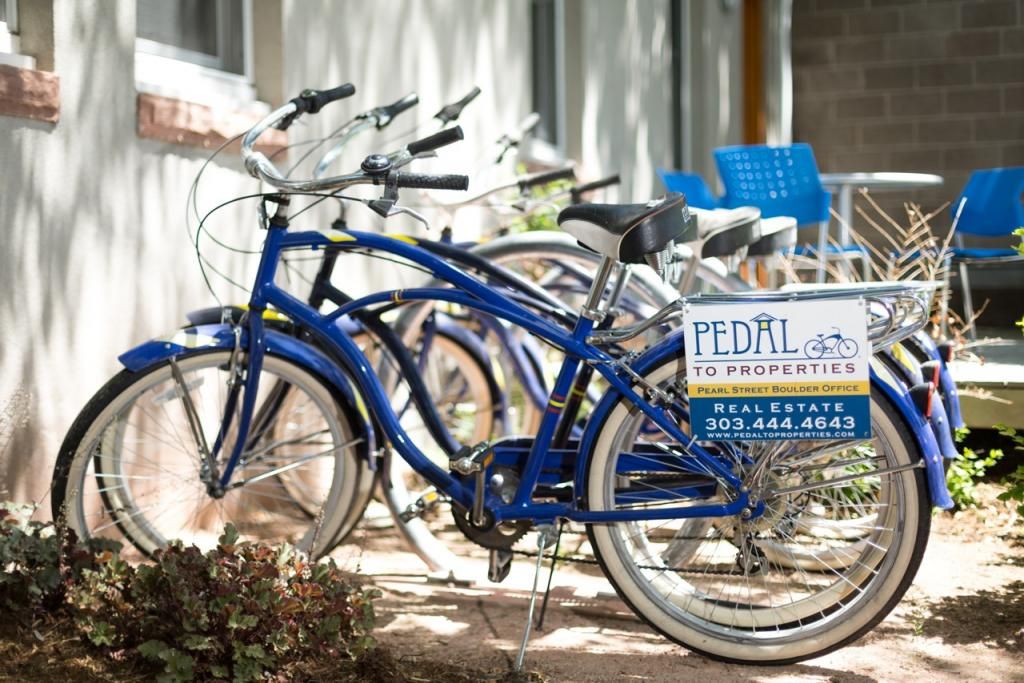 Pedal to Properties, one of the leading Boulder real estate companies, is proud to be partnered with select Boulder area hotels in our highly regarded Hotel Bike Program. We currently have a fleet of about 40 Pedal to Properties cruiser bicycles spread over 6 Boulder area hotels. These cruiser bikes are checked out for free at the front desk of our hotel partners. The guests love the free bikes and the hotels love that they can offer this great service to their customers!
Please consider staying with one of our great hotel partners during your next visit to Boulder.
Here is a list of our hotel partners:
University Inn - 303-417-1700 / 1632 Broadway
Quality Inn and Suites Boulder Creek - 303-327-4403 / 2020 Arapahoe Ave.
Boulder Outlook Hotel - 303-443-3322 / 800 28th St.
Best Western Boulder Inn - 303-449-3800 / 770 28th St.
Residence Inn Boulder - 303-449-5545 / 3030 Center Green Drive
Holiday Inn Express Boulder - 303-327-4403 / 4777 Broadway St.