Bike To School Day April 22, 2014
Thursday, March 27, 2014
Pedal to Properties, one of the leading Boulder real estate companies, is proud to announce that it will again be a sponsor of the Boulder Valley School District Bike to School Day. The event will be held on Earth Day, April 22nd, 2014. This year we will be donating a $250 gift certificate to Full Cycle to one of the lucky riders!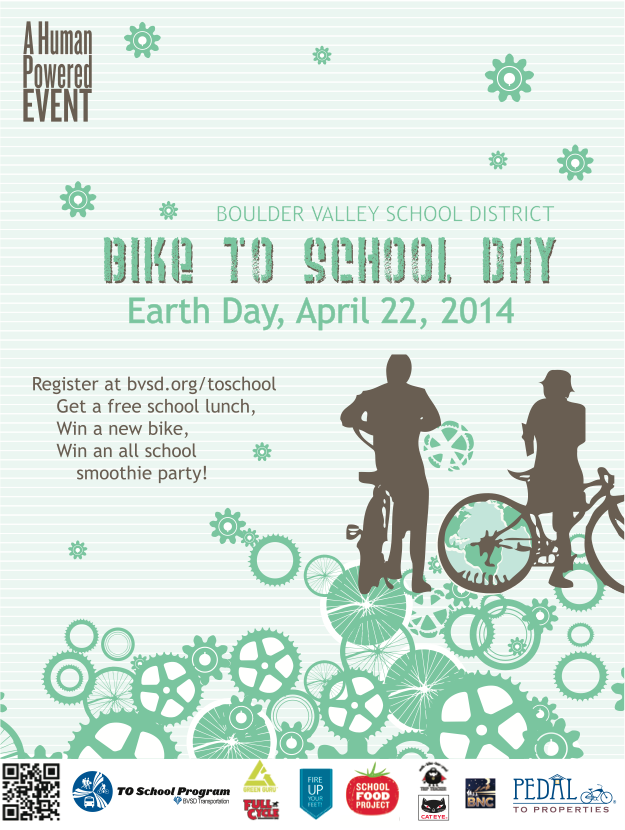 Here is a link to the event: http://bvsd.org/transportation/toschool/Pages/BikeToSchoolDay.aspx
Have your kids sign up today and remember to please call Pedal to Properties if you ever have any questions about Boulder real estate!